In some periods of the year I try to avoid some foods I use to eat too much: this recipe is very successfull when I don't eat yeats for few weeks….it's a way to have a balanced diet. This piadina doesn't contain yeats and also animal fats: infact I use only extra virgin olive oil. It is a very fast and simply preparation. You can serve it with some salted cream, like hummus, or you can use it to make vegetarian rolls with vegetables and cheese. My son likes very much the sweet version with a hazelnut's cream.

Ingredients:
4 cups of whole wheat flour
4 cups of flour type 1
4 cups of water
4 tablespoon of extra virgin olive oil
2 coffeespoon of salt
1 pinch of baking soda
Steps:
Put all the ingredients in a bowl and start to knead until quite smooth, uniform and soft but no sticky (if it's sticky add more flour). You can use also a pasta maker. 
2. Divide the dough in 8 little balls and let them rest for 15 minutes at room temperature, covered by plastic wrap.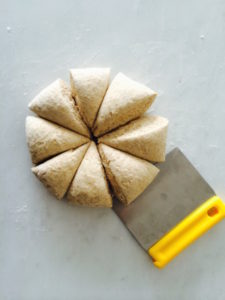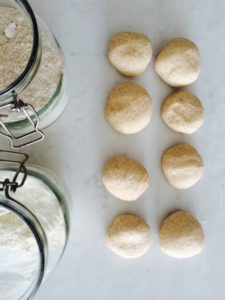 3. Roll out the dough into a circle with a rolling pin on a floured surface to the desired thickness. Prick the surface with a fork.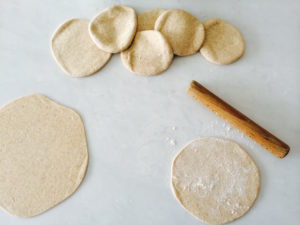 4. Put a crèpes pan on the fire.
5. Once the pan is hot, add raw piadina, and cook for about 1 minute, until forming brown spots on the top.
6. Then flip and cook for about the same time.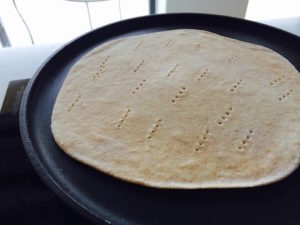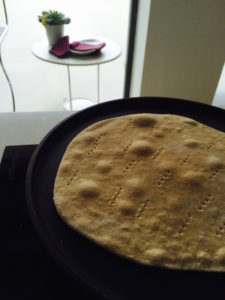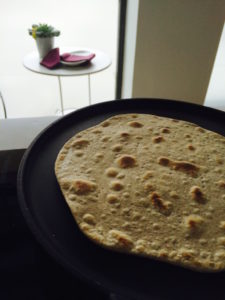 7. Serve it hot.